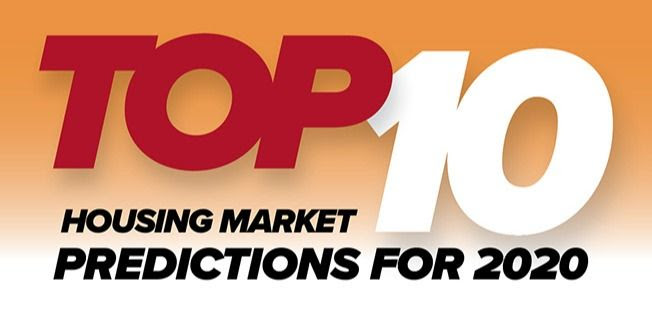 What Will 2020 Mean For The Housing Market?
Here Are This Year's Trends to Look Out For!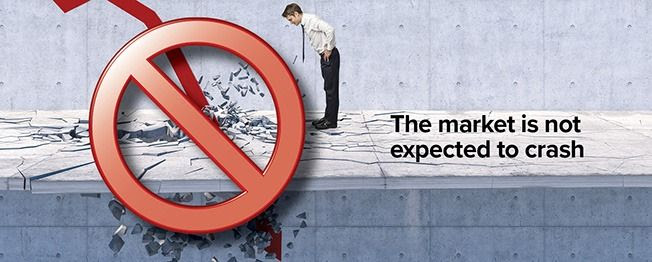 Turns out, the sky is not falling after all! There has been tension in the air as a result of a slow global economy and a trade war between the U.S. and China. It's led many to previously believe there will be a market crash in 2020. However, the overall U.S. economy is actually pretty strong on most accounts, including: the lowest unemployment rate since 1969 (3.5%), solid wage growth, and steady GDP growth. As a result of this and the other predictions below, Freddie Mac predicts the housing market will "continue to firm" instead of crashing.

In 2019, we've seen a number of Fed rate cuts that led to a $789 Billion refinancing surge among single-family mortgage originations. Naturally, lower mortgage rates also increased affordability and purchasing power for buyers. This trend of low rates is expected to continue, and Freddie Mac predicts 30-year mortgage rates will hover around 3.8% in 2020.

Although overall inventory of for-sale houses is at an all-time low, the aforementioned decrease in mortgage rates going into 2020 means there is still ongoing demand among buyers. In fact, instead of sales cooling down, it's estimated home sales will rise from 6 million (2019) to 6.1 million for 2020.

Although prices aren't expected to rise as much as 2019 (3.3%), a nice profit may still be in the cards for your sellers. That's because in 2020, home prices are still expected to rise by 2.8%, according to Freddie Mac. This modest increase will also help ensure less buyers are priced out of the market, while still allowing them to likely see appreciation on their purchase.

For 2019, the National Association of REALTORS® Research Group found millennials were the largest group of home buyers. They currently represent roughly 37% of buyers in the housing market, and this trend is expected to continue into 2020.

2020 will kick-start the first decade where climate change factors into purchasing decisions. According to Realtor.com, "The financial costs of climate change are already becoming more tangible as fire and flood insurance premiums rise."

Economists at Redfin are estimating one in four offers are expected to face a bidding war in 2020 compared to only one in ten in 2019. This is expected to tempt more homeowners and builders to list properties, helping improve the balance of supply and demand by the end of 2020.

Realtor.com's Top 10 Housing Markets for 2020: 1. Boise City, ID; 2. McAllen-Edinburg-Mission, TX; 3. Tucson, AZ; 4. Chattanooga, TN-GA; 5. Columbia, SC; 6. Rochester, NY; 7. Colorado Springs, CO; 8. Winston-Salem, NC; 9. Charleston-North Charleston, SC; 10. Memphis, TN.

With millennials now representing the majority of home buyers and reaching the age of having children, buying preferences are changing. Millennials have shown a strong interest in finding locations that offer a hybrid of suburban stability and affordability, mixed with city-like amenities. As a result, suburban communities that offer walkability, fun, and accessibility are in high demand. This trend has even birthed a new term, "Hipsturbia".

The amount of listings for luxury homes is expected to increase in 2020. Add to this the fact that luxury home prices are expected to slightly decrease and you can see it creates the perfect market for your buyers who may be looking for a more affordable luxury home, either for themselves or as an investment.
In conclusion, there is a lot of stability going into 2020, despite all the uncertainty that has loomed over this past year. Buyers and sellers alike have a lot to be excited about, so it's going to be an interesting year!
Contact me today to learn how I can help you thrive in 2020!